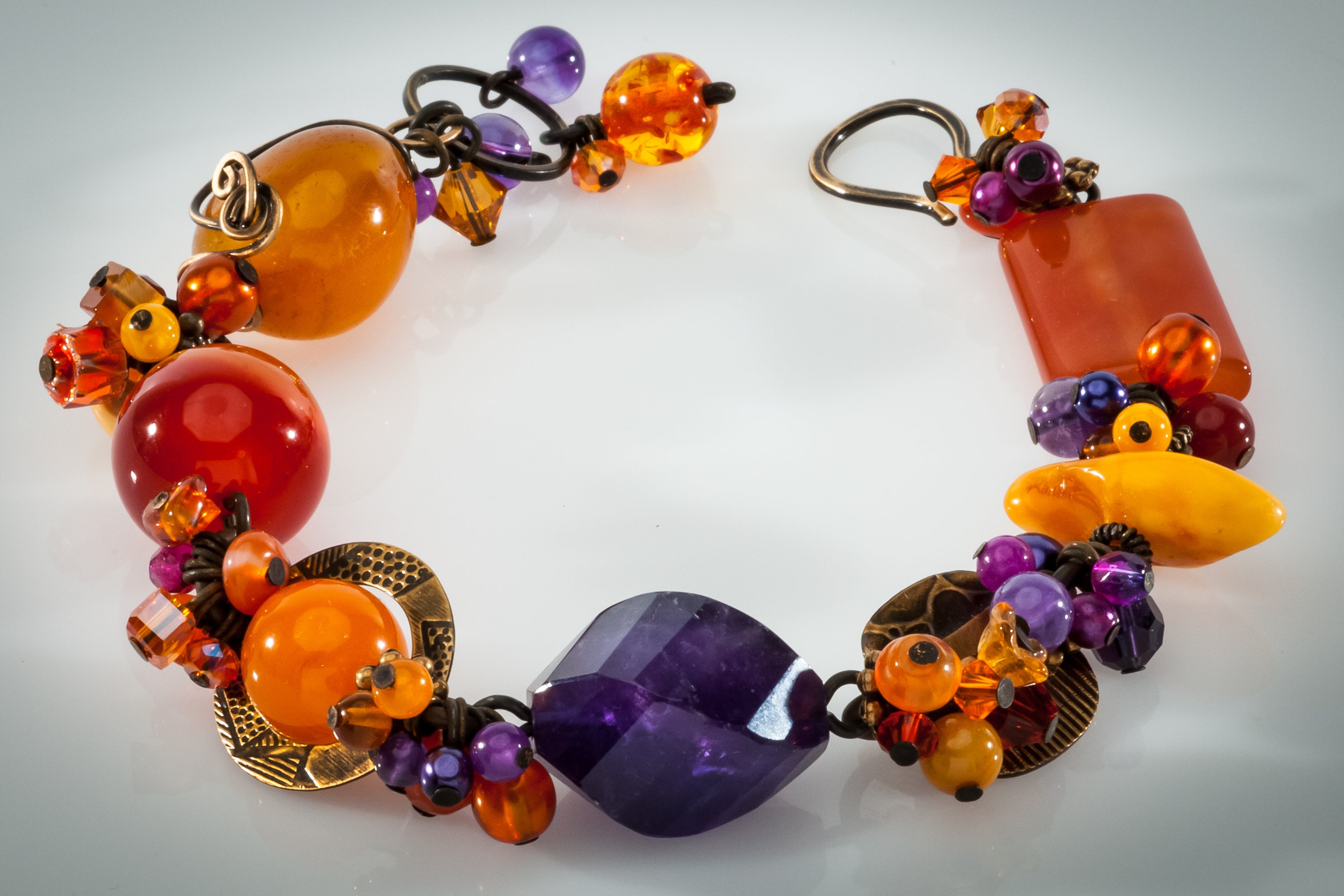 Tribal
Consider the richness and complexity of tribal life… steeped in tradition, history and stories. Tribal traditions create strength and harmony. But, to survive and thrive, every society needs a kind of kinetic creativity to avoid the decline that comes with a rigidity of ideas. All people, particularly women, suffer when tradition overwhelms their most important values.

When new ideas are introduced, the sparks will fly in spontaneous debate and ignite fires of renewal. And, just as the intense, powerful and commanding colours of this jewellery, it's not subtlety that is celebrated here, but the bright, strong energy of the individual spirit.

Value the strengths of your traditions, but keep the faith and freedom to leap into the unknown future with hope and imagination.

Honica