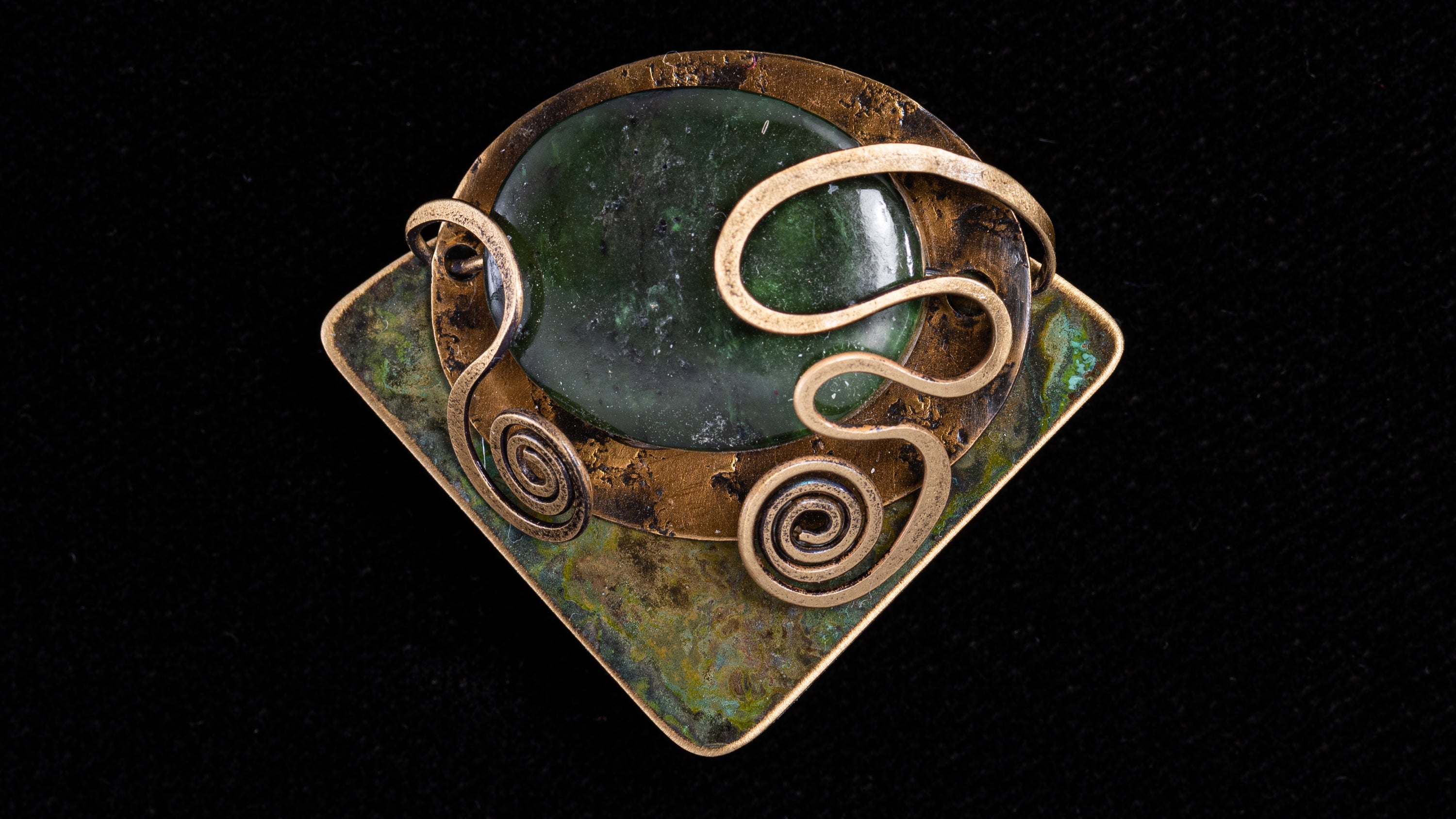 Elemental Jade
The designs in this collection all feature green jade from Canada. This is truly a gemstone that represents the wilderness. The largest jade reserves still remain in the secret places of the rugged mountains and tumultuous rivers of British Columbia.
Jade has always brought to me the feelings of the places where my heart was most at peace. In my long ago childhood on the prairies, this place was 'The Springs.' Surrounded by chokecherries and poplars, this little stream of crystal clear water was a cool, quiet refuge on warm, summer afternoons.
More recently, I cherish memories of walks here in BC, walks in the spongy, soft soils of a cedar grove, where the very air seems greened by fern fronds and mounds of moss.
I find these quiet places to be both healing and joyful.
If you are interested in the psychic qualities of green jade, it is described as a stone with a heart of healing. Its energies are so strong and steady that one can feel a flow of well-being and balance almost immediately on touching this beautiful gemstone. And, when you can't go outdoors, green jade can help bring nature's energies into even the most artificial environment, thus aiding both emotional and physical well-being.
Honica