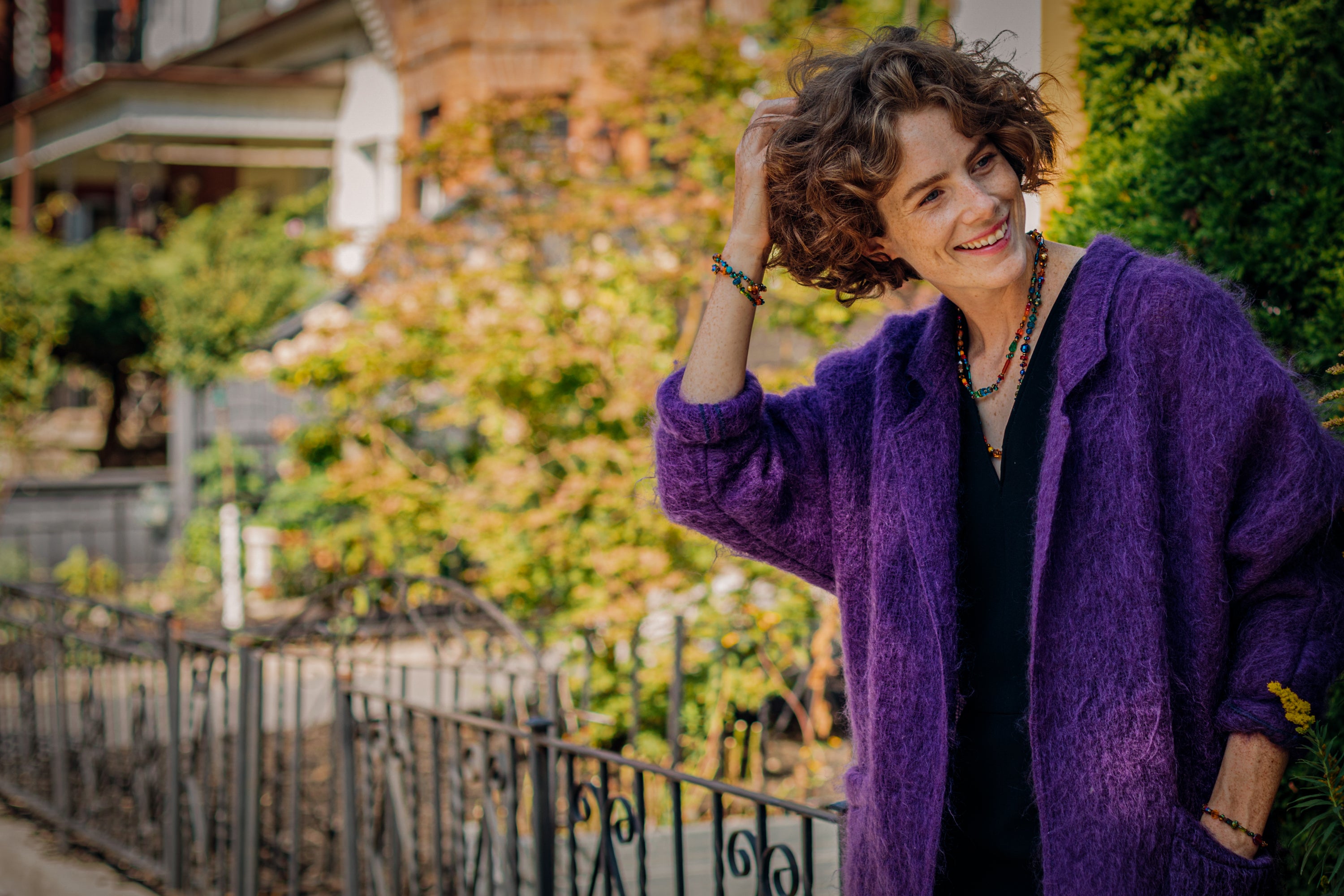 Galaxy
As the Hubble telescope orbits our earth, it captures images of incredible power and beauty. Recently, I saw its colour photographs of the Perfect Storm, which is located in the Swan Nebula, some 5,500 light years from earth.

The colours in the photograph are an incredible eruption of burning yellow, flaming orange, and a deep burgundy bronze set against cool, swirling blues and greens in endless variety.

These designs exploded instantly into my consciousness—I saw jewellery reflecting all the turbulence of this bubbling ocean of hydrogen, oxygen, sulphur, and other elements.

I immediately raided my bead boxes for the complex palette I would need… rare agates, iridescent apatite, Russian amazonite, Baltic amber, ocean picture jasper, flame-worked glass, fumed crystal, and at least twenty more… a fierce gale of colour.

Then, I prepared the brass forms which I hand-forge, texture and antique, and gathered the beads in dense clusters of unusual brilliance into the composition.

Original earrings, unique necklaces… let the vibrations of these colours send you into orbit.
Honica