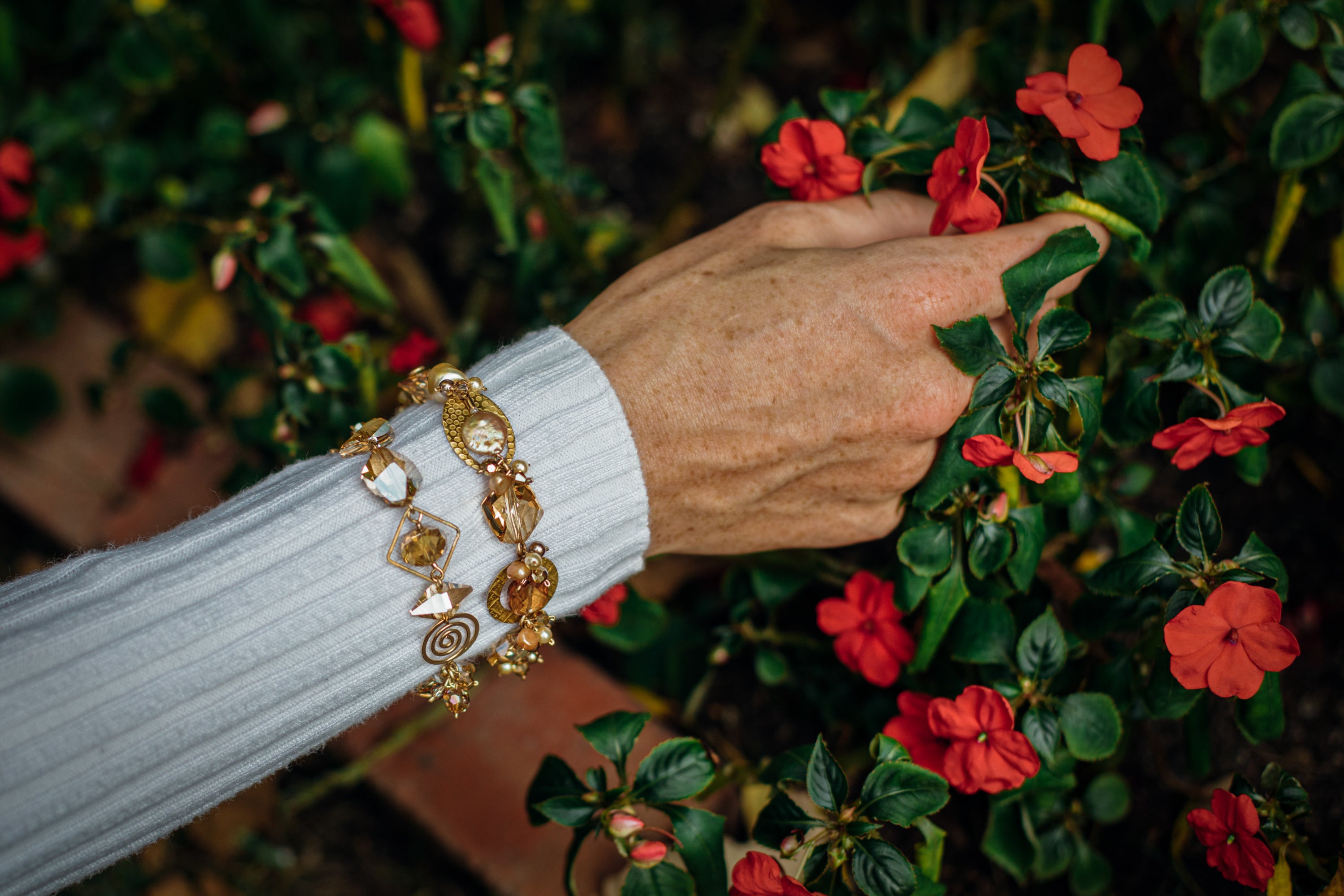 Champagne Cream Jewelry
Champagne. Not just an area of France where the famous bubbly is made, but historically, an essential part of celebrating great success and victory. Cream too, is synonymous with success—the cream always rises to the top! I've chosen these names for their colour and texture as well as their wonderfully positive associations.


Each jewellery design is a carefully coordinated composition of elements; naturally textured wood and stone… carved bone and coral… crisp crystal, smooth glass, and lustrous pearls.


I delicately texture brass and hand form rolled gold wire to create individual and unique designs. Subtle compositions to satisfy the connoisseur.
Honica